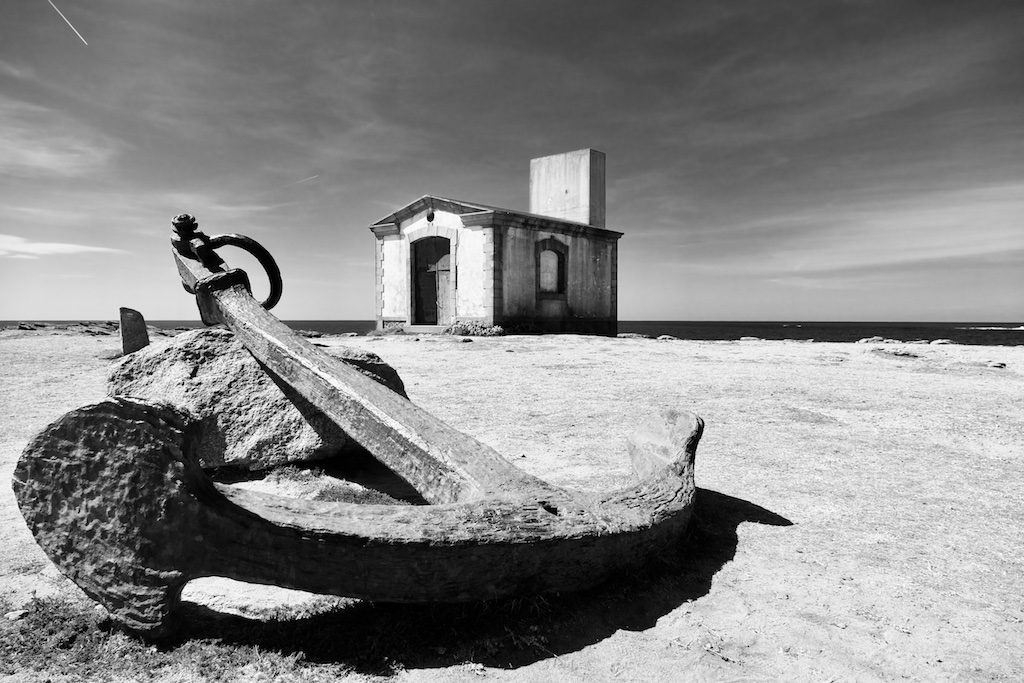 Several months ago we made passage through the Chanel du Four and 'The Raz' to enter the French Atlantic Coastline. Along almost the entire length of this west facing coastline are numerous islands each with its own character and topography.
Having already set foot on several of them we headed to L'ile d'Yeu located a sufficient distance from the mainland in order to feel remote.
Geographically it is rather flat and so instantly ticked all the boxes of our strict 'cycle-ability' criteria! The island is criss-crossed by a labyrinth of roads and paths which are dedicated to cyclists and only return to vehicular traffic once the summer season has passed.
Our original plan was to spend two days here and move on but as the French National holiday drew to a close and one sunny day blended into the next before we knew it a week had passed. And besides, there was no pressing need to move on.   
The only marina is located in the main town of Port Joinville into which, several times a day a number of passenger ferries arrive depositing crowds of temporary inhabitants directly opposite numerous cycle hire shops. Coinciding with the ferry arrival and departure a short period of chaos takes place as the main roundabout takes on a similar look to a bicycle merry go round as these new arrivals set off in exploration.
Whilst here we set ourselves a personal challenge to cycle the 30 kilometres around the island without the need of hiring an electric bike and if completed then we would allow ourselves the treat of a 'posh' dinner out.
I'd be the first to agree that the 'Brompton' cycle is not designed as a touring, racing, or mountain style form of transport. You could argue that it's only brief is to deliver one to a Railway Station where you perform a series of complicated but impressive origami moves in order to fold it in to your top pocket. The design of the 'Brompton' is entirely reliant on the substrata being either of the tarmac or concrete variety with the secondary necessary requirement of being flat.
Our circumnavigation of an island of gravel paths therefore didn't take place in one hit but rather a series of circular routes each one amazingly ending directly alongside a pretty collection of tables and chairs located beneath the shade of an exotic line of trees at the marina bar – our victory dinner was worth the effort.
With miles of deserted beaches, secluded bays and miles of empty paths this is a very special place and one I know we'll return to in 2020.
September 3rd
Mileage completed 1006